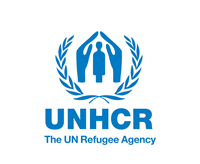 FOR IMMEDIATE RELEASE
Portland, OR, 30 August 2019—Medical Teams International extends its gratitude to the U.S. Department of State Bureau of Population, Refugees, and Migration (PRM) for the generous contribution of $3.4 million USD to increase access to comprehensive, lifesaving, primary healthcare services, including functional rehabilitation and psychosocial support (PSS), to over 930,000 refugees and host populations living in Uganda.
Medical Teams International (Medical Teams) operates in West Nile, Southwest, and Midwest regions of Uganda. With more than one million refugees, Uganda hosts the largest refugee population in Africa. Most are women and children, and without medical care, refugees die from preventable causes.
"With the threat of Ebola looming at the border of the Democratic Republic of the Congo and refugees continuing to arrive each day in the hundreds throughout the country, this funding will provide urgently needed healthcare services for refugees in Uganda," said Andrew Hoskins, Medical Teams' Uganda Country Director. "Support from partners like PRM is critical at a time when we have seen funding for the refugee emergencies around the world decrease."
Medical Teams International began operations as a non-governmental organization in Northern Uganda in 2004 during the time of the Lord's Resistance Army (LRA) insurgency. Medical Teams operates in eight refugee-hosting districts in Uganda, serving 699,429 refugees and an estimated 236,000 vulnerable host nationals. Through more than 60 health facilities, more than 1,800 local staff, and a network of more than 700 Village Health Teams, Medical Teams provides care directly in health facilities, does education and outreach in the communities we serve and trains and strengthens the overall health system alongside Uganda's District Health Offices, Office of the Prime Minister, and Ministry of Health.
"Thanks to PRM, this significant grant will allow Medical Teams to increase access to comprehensive lifesaving primary health care services, including functional rehabilitation and PSS, for refugees in West Nile, Southwest, and Midwest Uganda settlements and transit centers, as well as the host population in surrounding areas," said Roger Sandberg, Vice President Field Operations.
This funding will help increase key staffing levels across health facilities, carry out important trainings and community education efforts, purchase critical supplies and medicines, as well as cover the cost of equipment and construction related to increasing Medical Team's operations in refugee catchment areas. This grant also continues Medical Teams critical partnership with Humanity and Inclusion to carry out functional rehabilitation and psychosocial support (PSS).
This funding complements program activities that are also supported by the United Nations Refugee Agency (UNHCR), the World Food Programme (WFP), and the European Civil Protection and Humanitarian Aid Operations (ECHO). Since 2009, key donor funding has helped Medical Teams implement more than $35 million USD of primary health care programs, HIV and AIDS education and testing, child and maternal health, malaria prevention and treatment, and emergency response programs for refugee, displaced, and host populations throughout Uganda.
For more information, please contact:
Andrew Hoskins, Uganda Country Director, Kampala, UG, +256 788 199286, ahoskins@medicalteams.org
Michael Chapman, Director, Global Programs, Field Operations, Portland, OR, +1 503 624 1025, mchapman@medicalteams.org
Roger Sandberg, Vice President Field Operations, Portland, OR, +1 503 624 1030, rsandberg@medicalteams.org
About Medical Teams International
Founded in 1979, Medical Teams International provides life-saving medical care for people in crisis, around the world and in the United States. Daring to love like Jesus, we serve all people— regardless of religion, nationality, sex or race—because every person, no matter where they are or how desperate their situation, matters. A 501(c)(3) non-profit headquartered in Portland, Oregon, Medical Teams' health programs operate at the intersection of communities and primary health care facilities, responding to both sudden onset and protracted complex emergencies in fragile contexts.
For more information on Medical Teams and its work in Uganda, please visit: https://www.medicalteams.org/country/uganda/
This publication has been produced with the assistance of the Office of the United Nations High Commissioner for Refugees (UNHCR). The contents of this publication are the sole responsibility of Medical Teams International and can in no way be taken to reflect the views of UNHCR.